You need a

healthy mouth


to have a


healthy body
We're a non-profit organization advocating
for more education into the link between
oral health and overall health.
A growing body of evidence links oral health — especially periodontal (gum) disease — to several chronic diseases, including diabetes, heart disease, and stroke.
Poor oral health increases the risk of a bacterial infection in the bloodstream, which can affect your heart valves.
In pregnant women, gum disease is also associated with premature births and low birth weight.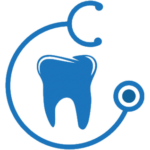 We're a group of dental and medical professionals working to bridge the gap between dental health and overall health. 
We provide educational resources and medical research to the public about the oral-systemic connection.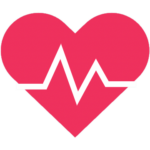 Our goal is to help people lead the healthiest lives possible with education, prevention, and early treatment of dental disease.
We're on a mission to help you understand how your mouth's health impacts the rest of your body.
Watch Dr. Chuck's TEDx Talk
He explores the surprising connection between oral health and overall health.
Subscribe to our newsletter
We're dental professionals who want to help you understand the importance of the oral–systemic connection.



Some of the kindest, most caring folks I've ever experienced — they do their very best to educate, inform, and ensure that they give you all of the information you need to make good choices. – Joshua Bruner


I can't think of another organization I deal with that has come even close to yours in providing an exceptional medical result. -Dan F. Sutton, Jr.


I have neglected my teeth because of a fear of dentists, which resulted in heart issues. Now that I have found a dentist that I trust, I will care for my teeth …
is caring for my heart
.


I love his total wellness approach and emphasis on the importance of good dental health to your overall health.

Have questions? Contact us